Car is located in Durham, NC
Asking $9,000
1990 Mustang LX, hatchback, red exterior, grey cloth interior, v8, manual trans.
Very clean, adult Non smoker owned and driven.
This is a 27+ year old car, it has small dings , scratches, minor faded paint etc.
Never wrecked, all original panels except the hood obviously.
This car is sold as is with no implied warranty
Runs strong, too many upgrades over the years to remember them all.
Electric Fan
Improved Suspension
Tower brace
MSD Ignition
Welded Sub frame
Solid engine mounts
No rust in the shock towers like most fox body
67k miles on the body, not sure on the current engine miles
331 DSS
Forged internals
Aluminum stroker heads
larger injectors
Stronger clutch
Cam
Baby starter
Aluminum Drive shaft
Tremtec HD 5 Speed
Vortech V2 Blower
Detroit locker 373 gears
31 spline extended axles
5 lug Cobra conversion
Factory Sun Roof (no leaks)
Needs a new headliner
Wired for amp and subwoofer but not included.
Needs new headlights
Needs Clutch or Pressure plate replaced as it has a vibration at idle that goes away after 1500 RPM or so.
Last time it was on the dyno it was 520 RWHP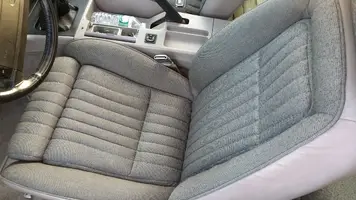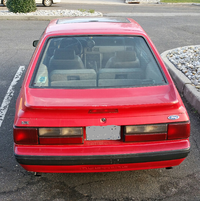 Last edited: