This is the hood off my silver 2000 Saleen S281-SC 00-0111. I purchased the car new and took delivery in November, 1999. A few years later, I swapped the hood for the Saleen version and have stored the OEM hood in the garage every since.
The hood is in great shape and still has the original Saleen emissions (VECI) label. I believe the paint code is YS Silver which was used on the '99 and '00 model years only.
Local pick up from Huntington Beach, CA. $125 O.B.O.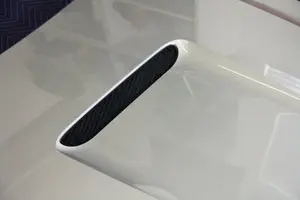 Last edited: