Researching these forums has been really helpful for me, so I'll leave some details of my trans swap to maybe help others down the road.
Car 2001 GT Auto - 1st owner, 60k miles. I bought most of the following parts 10 years ago, and then took a break from modding the car while my kids were young. Back at it now and loving it!
Trans Swap Parts List:
Factory refurb 04 T3650 Trans
MGW shifter
Shifter gasket or silicone
Manual shifter bezel and boot (ebay)
SVT Cobra pedal box (ebay)
Adjustable clutch cable
Ford manual trans spacer plate (LMR)
Bell housing bolt kit (AM)
Ford OEM clutch fork kit
SPEC aluminum flywheel
ARP flywheel bolts (Amazon)
RAM HDX clutch kit
Ford Racing Aluminum Driveshaft (or SR perf from AM)
Stifflers driveshaft safety loop (obv. this is optional)
Ford Racing Diff Cover M-4033-G2 (stock is leaking)
Manual trans wiring harness (MPS)
PCM from a manual car (ebay)
SCT XCal3 (already had this)
While I'm at it, we're throwing some new seats in...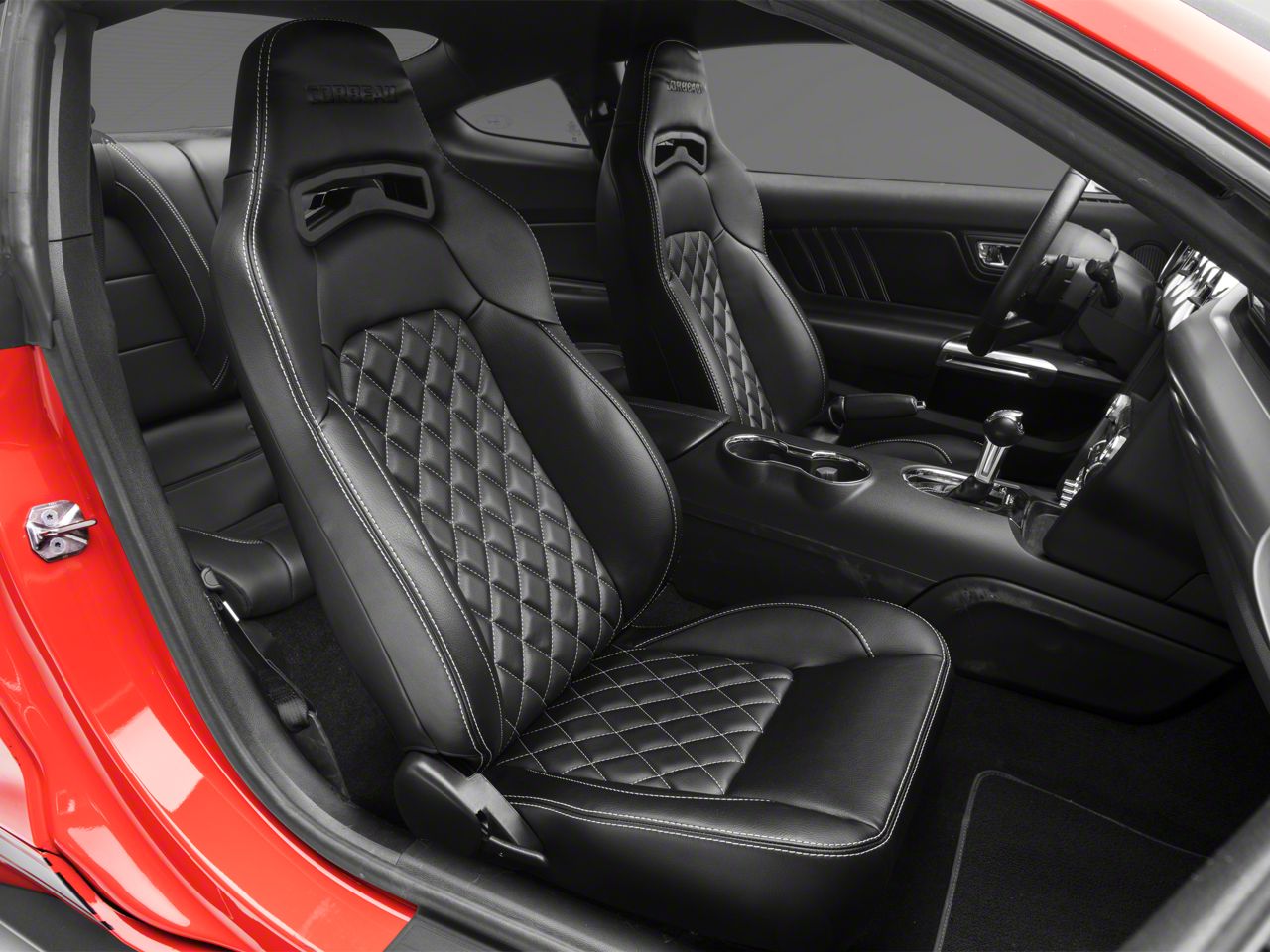 FREE SHIPPING! Race-Inspired Seats. Give your Mustang a sporty race-inspired interior with a set of Corbeau Trailcat Black Vinyl Diamond Pattern Seats that feat

www.americanmuscle.com
Electrically, I still have to work out how to hook up the neutral safety switch. Advice is appreciated. I dont want to simply bypass it.
I have an aftermarket alarm, so I'm disabling the PATS system in the SCT tune so that the car doesnt puke about the mis-matched PCM.
At this point all of the auto trans parts are out ready to be posted on ebay... Pics soon...