Put lubricant all over the balls
Mod Dude
Feb 18, 2001
36,174
12,090
224
Interestinh new trans.
Silver Sport Transmissions - PerfectFit Powertrain Solutions custom engineered for your individual needs.
shiftsst.com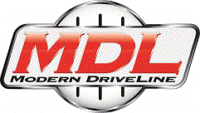 THE NEW TKX Tremec's new powerhouse with a sleek all-new case you've been waiting for. the TKX offers an impressive array of flexibility features. an all-new end loading design, adding strength. Rear main-shaft support bushing moved from tail closer to gearbox provides better support. New...
www.moderndriveline.com
Introducing the newest, and ONLY, 5 speed transmission designed strictly with swaps in mind. This is the Tremec TKX. Honestly, this one has not been easy to keep under wraps. Security was so tight there was paperwork to sign with Tremec, video footage was transported in the dark of night, and no...
bangshift.com
It's almost like a hybrid T5 and TKO. Weighs 95lb but rated at 600 ft-lbs, and smaller than the 3550/tko family.
I think it's $2750